How to use "AppLocale".
This site will explain how to use "AppLocale" software from Microsoft.
---
(1) What does "AppLocale" software do?
I have Windows XP English version (USA). I am Japanese. I use both English and Japanese software. I can set "Language for non-Unicode programs" option to Japanese. But when I did that, my English business software became so slow. I use this business software every day. I had no choice but set "Language..." option to English. Then again, I can't use Japanese software.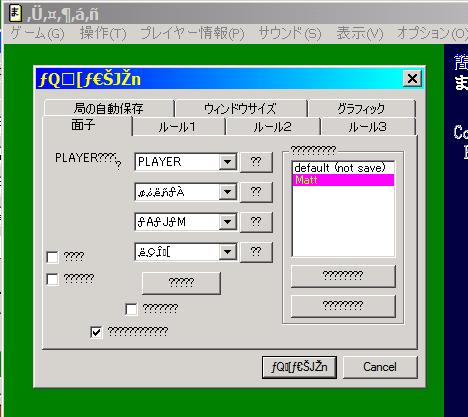 I can't read Japanese here. All I can see is "?????".
Changing "Language..." option back and forth is not practical.
What can I do? Any solution? Try "AppLocale"
(2) Install "AppLocale".
Go to Microsoft web site and download it and install it.
http://www.microsoft.com/globaldev/tools/apploc.mspx
(3) How to use "AppLocate"
Once you install "AppLocale" software, all you have to do is run it and create shortcut for your language software.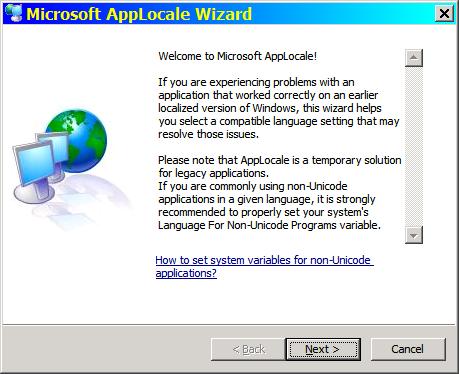 Click on Next>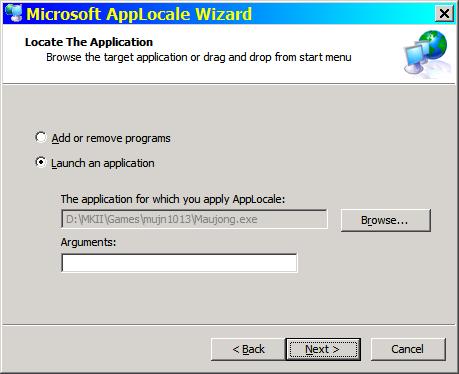 Locate your software. Use Browse button and find software. Then Next>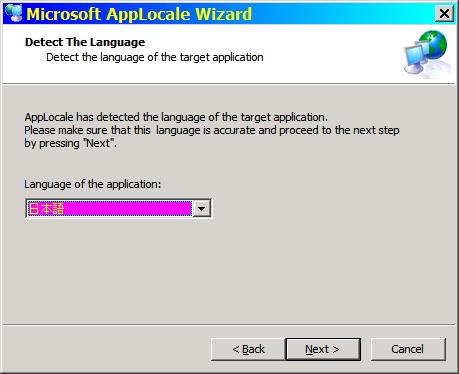 Select your language. In this case, I selected Japanese. Next>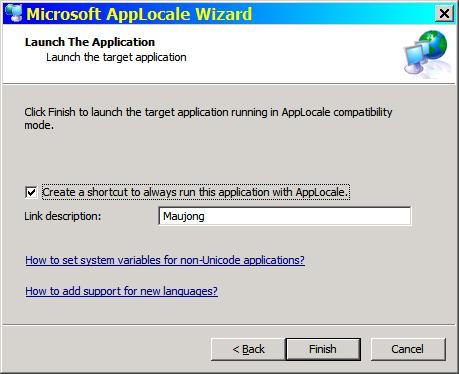 Make sure you create shortcut. Then click "Finish".

Now you will see newly created shortcut at Start Menu where "Microsoft AppLocale" menu locates.
Now you have it!!!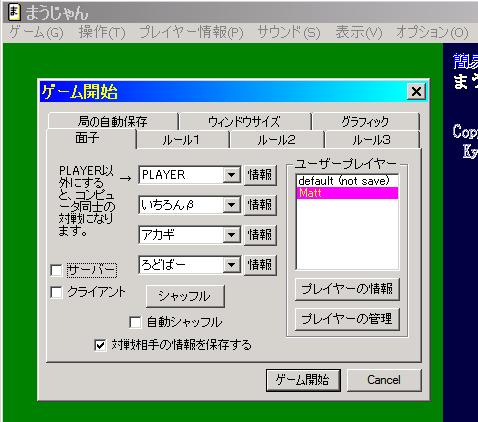 Now, I can successfully run Japanese software without changing "Language for non-Unicode programs" option.
Microsoft states that this is temporary solutions. But it will works. Try!
---
Written by Masaki Kuraoka , April 2005.